IN ADDITION TO MY BLACK MEN DESIGN ORGANIZATION DISCOVERY, I WANTED TO CREATE A TOOL THAT WOULD HELP YOUNG BOYS UNDERSTAND THE FUNCTION OF THE DIGITAL DESIGN PROGRAMS AS WELL AS STILL MAINTAIN KNOWLEDGE OF THE FUNDAMENTALS OF DESIGN. THIS PROTOTYPE CONTAINS FOUR GAMES THAT WILL MAKE LEARNING DESIGN MORE FUN. AS THEY COLLECT POINTS FROM EACH GAME, THEY CAN THEN GO TO THE GROUP BOARD LOCATED IN THE APP TO COMPARE THEIR RANKINGS WITH OTHER PLAYERS AROUND THE COUNTRY.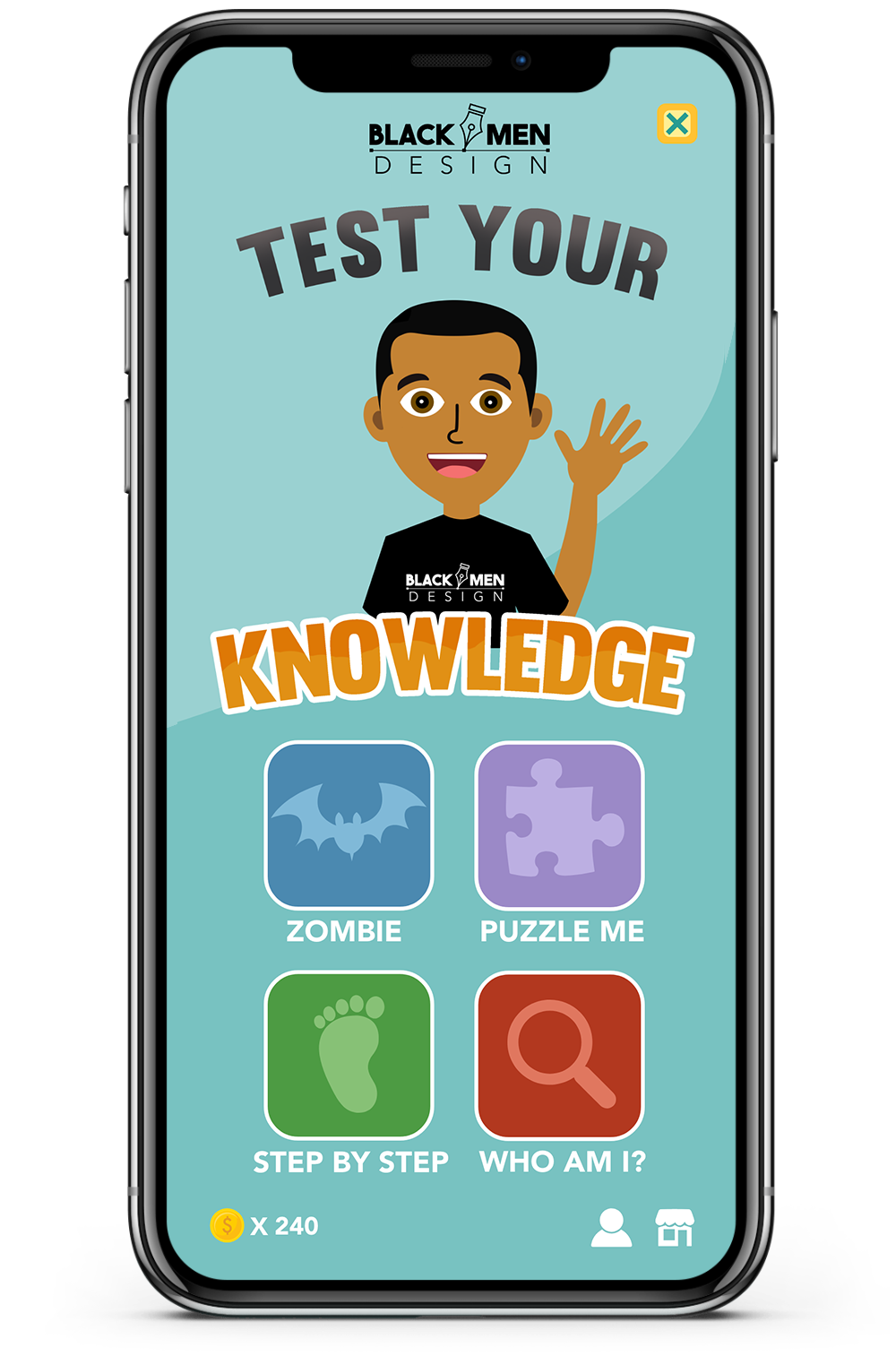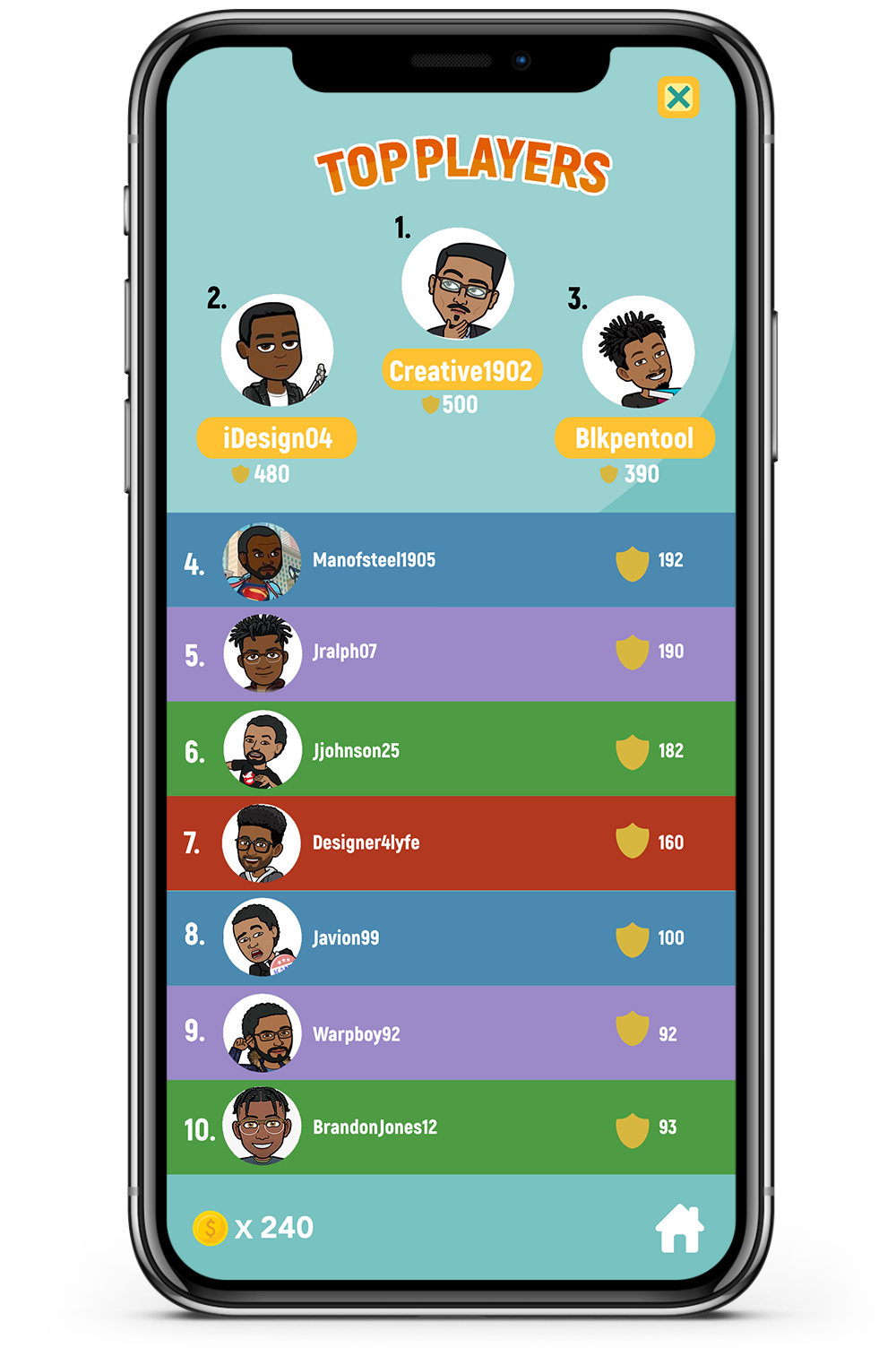 TRUTH OR ZOMBIE IS A GAME THAT REQUIRES YOUR KNOWLEDGE OF GRAPHIC DESIGN to ESCAPE THE ZOMBIE AND MAKE IT SAFELY HOME. FOR EACH QUESTION THAT YOU GET CORRECT, YOU CHARACTER TAKES A STEP CLOSER TO THE DOOR. HOWEVER, FOR EACH QUESTION THAT YOU GET WRONG, YOU WILL NOT BE ABLE TO MOVE A STEOP FORWARD, BUT THE ZOMBIE WILL MOVE A STEP FORWARD IN YOUR DIRECTION TO CAPTURE YOU AND TAKE YOU BACK TO HIS DUNGEON.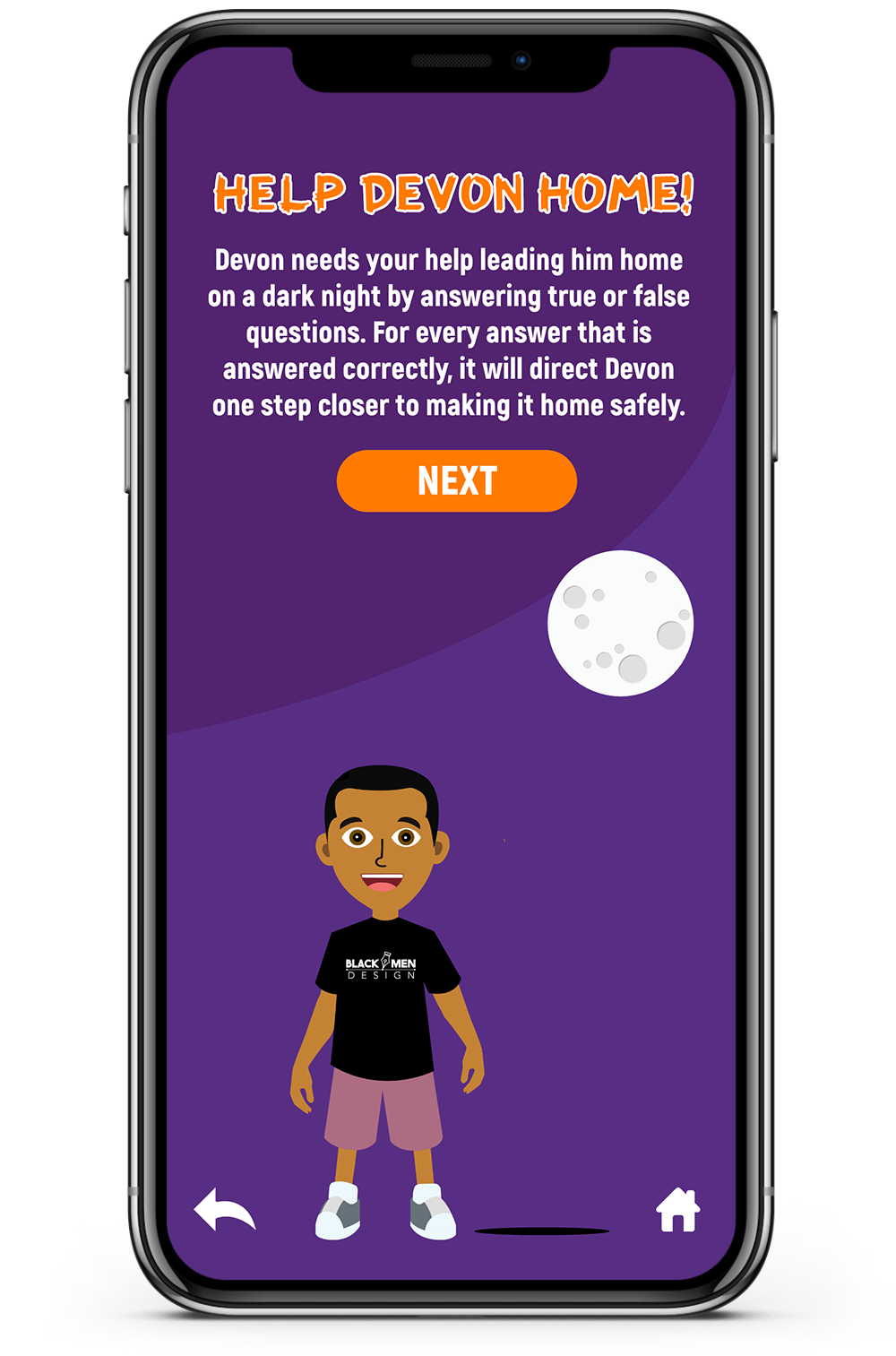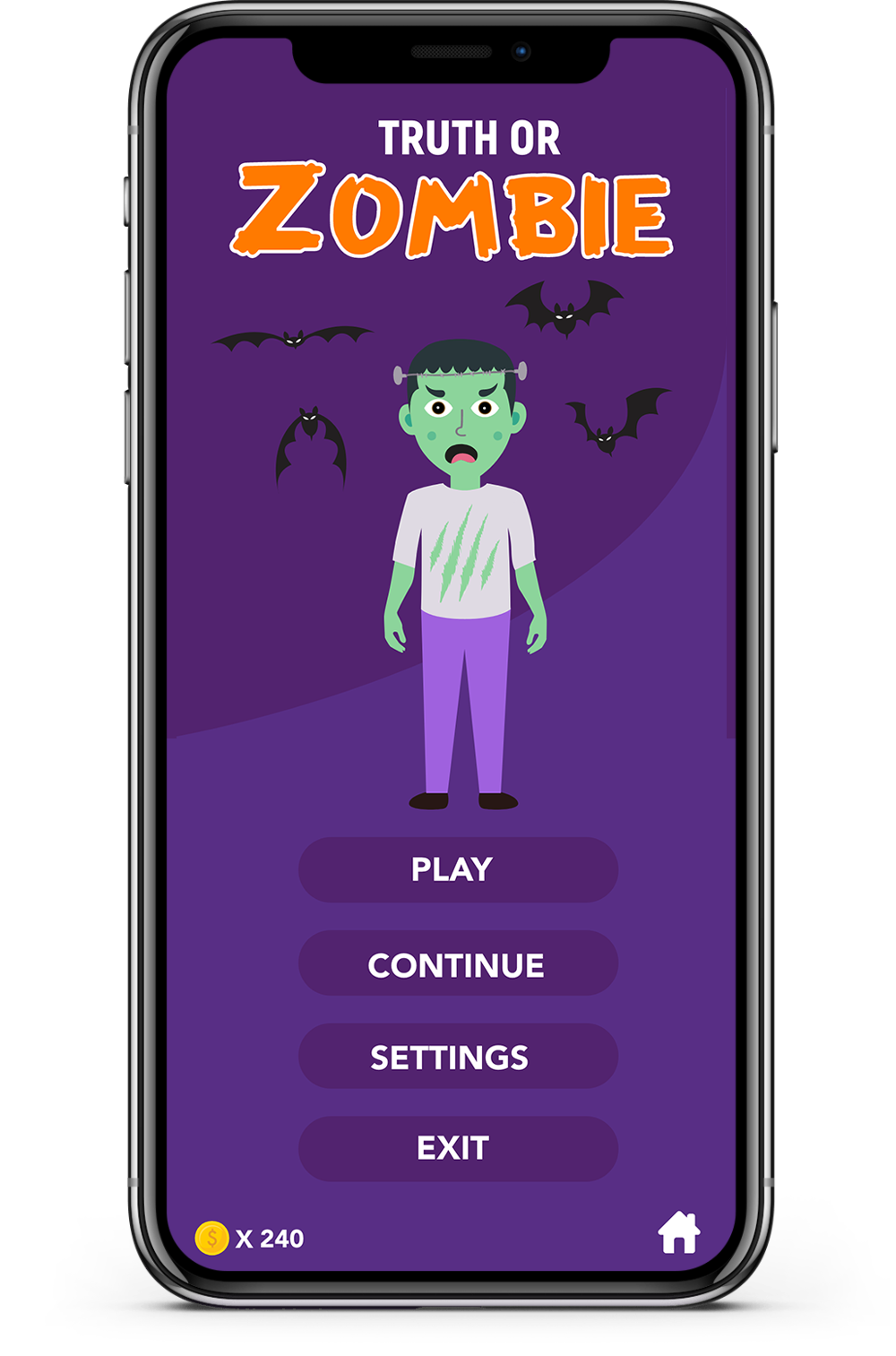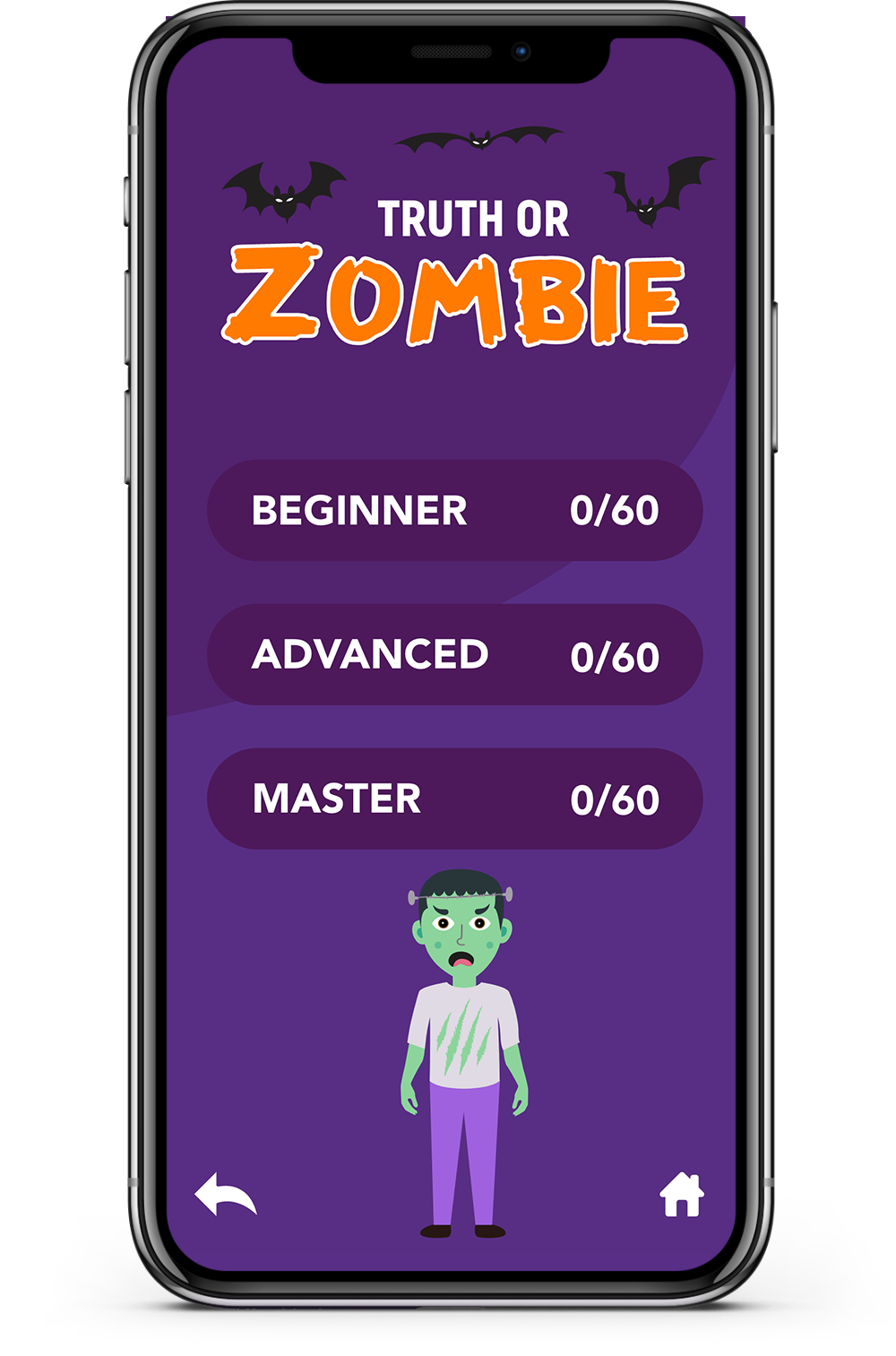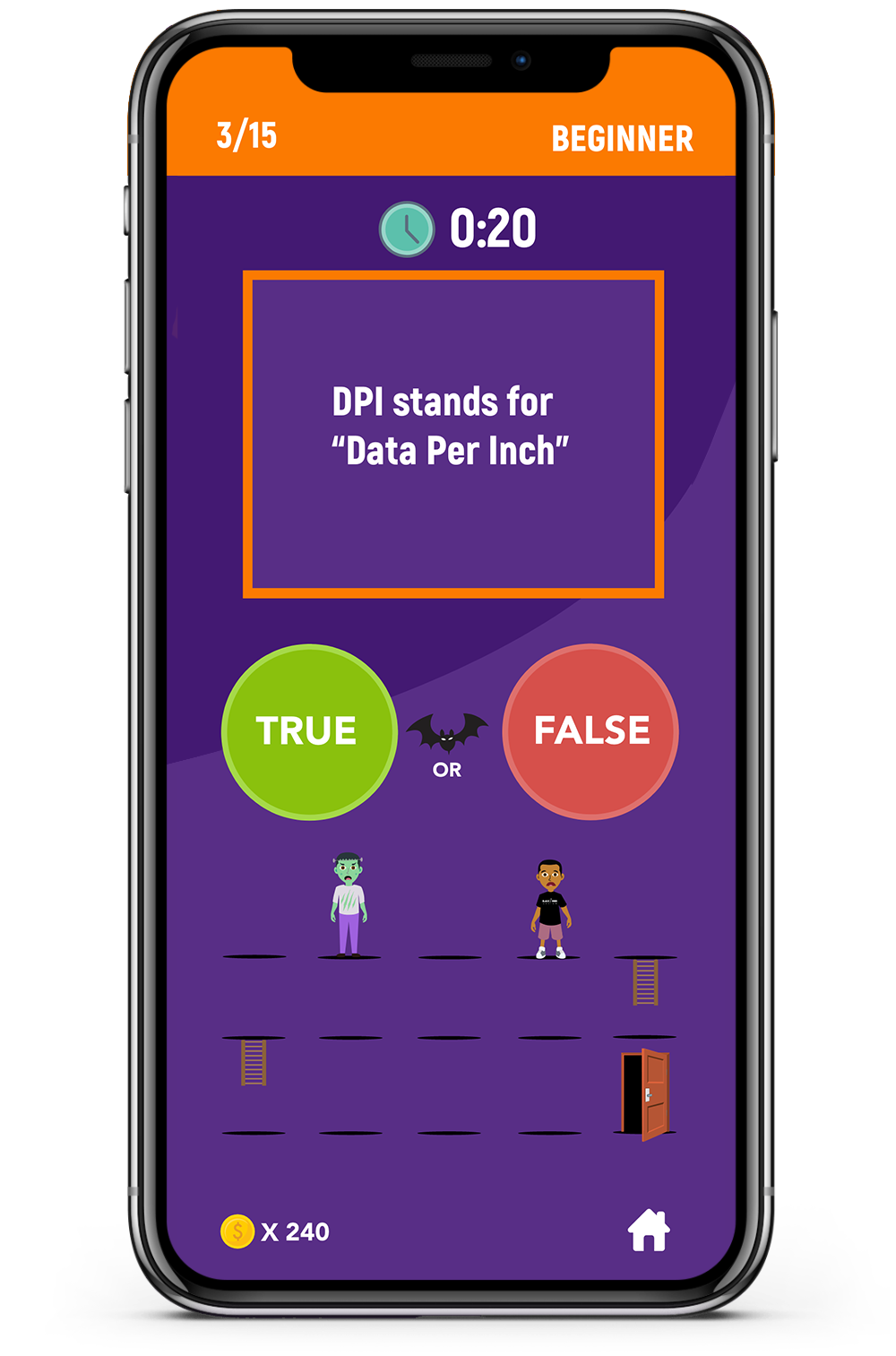 WHO AM I? IS A GAME THAT TEST YOUR KNOWLEDGE OF THE TOOLS THAT ARE IN THE ADOBE CREATIVE CLOUD (PHOTOSHOP, ILLUSTRATOR, AND INDESIGN) TOOLBOX. THEY PLAYERS ARE GIVEN AN ICON OF THE ITEM AS WELL AS A DESCRIPTION OF WHAT THE ITEM DOES. AFTER THE PLAYER HAS VIEWED THE ICON AND READ THE DESCRIPTION, THE ARE GIVEN A MULTIPLE CHOICE BOX WHERE THEY ARE TO GUESS THE ITEM. FOR EACH ITEM THAT THEY SELECT RIGHT, THEY ARE GIVEN COINS TO COLLECT. THIS HELPS THEM UNDERSTAND THE NAME, FUNCTION OF EACH ITEM, LOCATION, AND THE PROPER TIME TO USE THE ITEM IN THE PROGRAM.